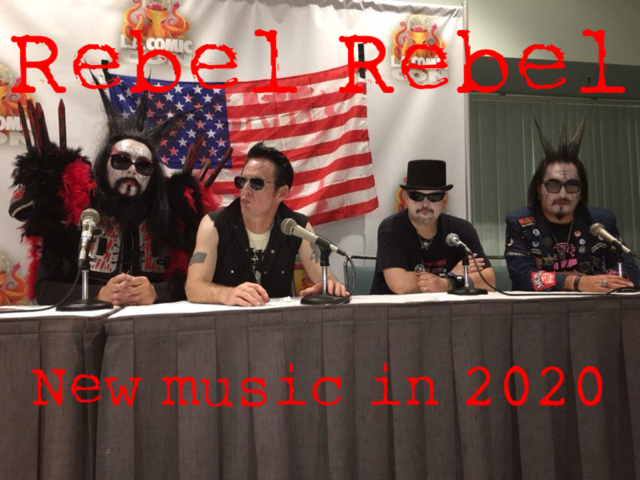 Rebel Rebel recently participated in the Lizzie Gray/Lewy Body Disease memorial and benefit show at the Whiskey A Go Go in Hollywood. It was an honor to be part of the event that celebrated Lizzie's life and brought awareness to the terrible disease that took him way too early. See the photos in the photos section.
Rebel Rebel is pleased to announce two upcoming 7 inch record releases in 2020. A split with the Jasons on Ratgirl Records, and another on Hollywoodland Records that we have been recording in the Inland Empire. Stay tuned for soon to be announced record release shows.
The band are also pleased to announce new merchandise items, including new button designs, stickers and patches, see merchandise section for details.
Finally, the band will be re-releasing the Rock In The Face Best of Comp. back on ITunes and other digital platforms, stay tuned!!!!