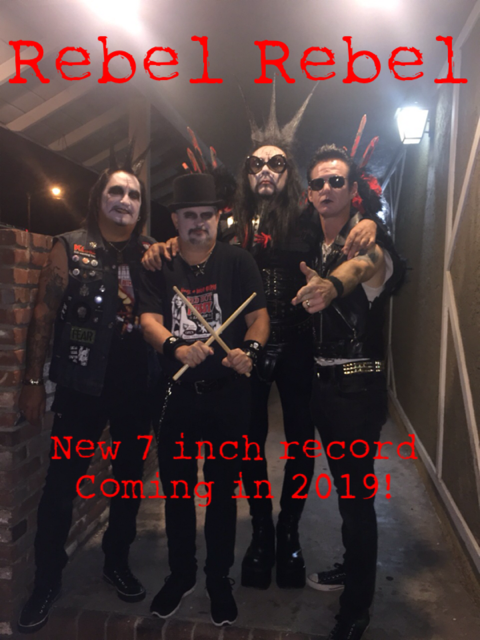 Rebel Rebel have been busy playing live dates in Southern Cali., with old school punk rock bands like the Dogs, Hymen Blasters, Youth Gone Mad and Rikk Agnew's Band. More live dates coming in 2019.
Rebel Rebel have uncovered some copies of our Debut CD in Storage, Lifestyles of The Sick and Famous, get it in our merch section.
We are still not on Facebook, so follow us on Instagram at www.instagram.com/teddyheavens
Rebel Rebel have 5 releases on iTunes, for those not into the physical product anymore.